Image Converter
Version: 2.3
This product is free.
Download
User Guide
Introduction
RentASoft Image Converter is an easy to use program which converts your image files into a different image format. To convert an image, simply right click on it and click "Convert image to…" a step-by-step wizard will then be displayed which will allow you to set conversion properties (for example, JPEG to GIF), and for some image formats select the image quality. For converting to an Icon format you can select the required icon sizes.
Features
The program supports conversion to the following formats: JPEG, GIF, Adobe PSD, TIFF, Bitmap (BMP), PNG, Icon, PCX, TGA, PXM, WBMP, PostScript (PS), and Adobe PDF.
Videos
Quick Guide
Images
Main Window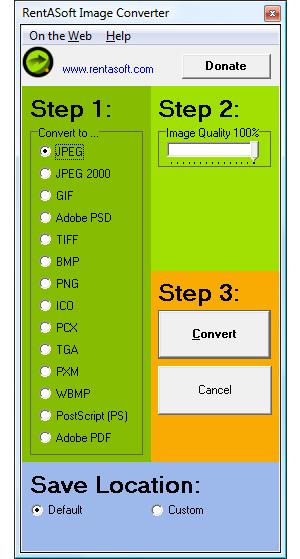 Select save folder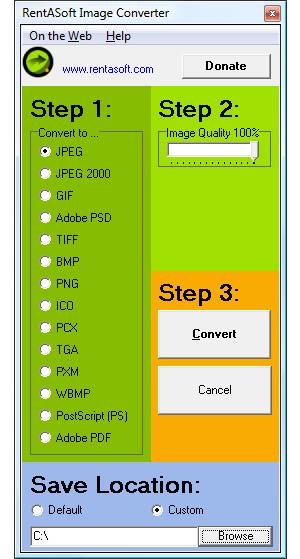 Right click menu on a image