How to Activate a Product
After you have successfully purchased one of our products, we will automatically send you an email like this: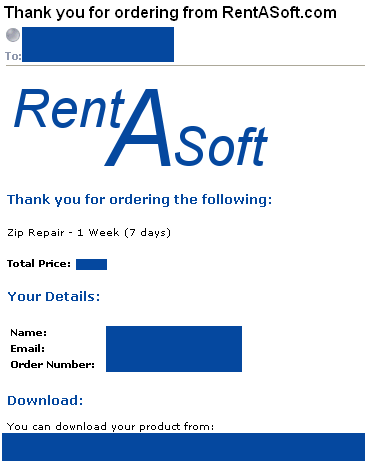 Step 1 - Uninstall Demo
If you installed a demo version of the product please uninstall that first.
Step 2 - Download Full Version
You will find a download link in the email we send you. Once the download has completed, please install.
Step 3 - Start the program
When you start a program which has not been activated you will see a window like this: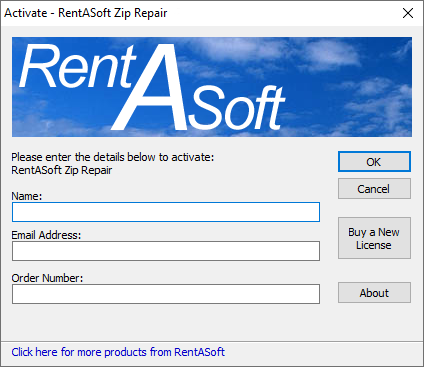 All of the details you need to enter into the window above can be found in the email we sent you.
To activate your program you will need to be connected to the Internet.